Ecom Diversify was founded on 3 basic principles:
1 – Never put all your eggs in one basket – Why should you focus your time and attention on one sales avenue? There's a world of other options out there!
2 – Every brand should be selling everywhere. Period.
3 – No two businesses are the same. We tailor every strategy to fit your brand, your philosophy and, most of all, your comfort level.
Who Benefits From EDS?
Ecommerce Brands
Many brands start with a focus on growth in a particular sales channel with no plan for the future. We can help you develop the plan!
Successful Amazon Sellers
Amazon is a great place to make money. There is no doubt about that! But it has been proven time and time again that when you devote all your time and resources to Amazon, when disaster strikes, you will have nowhere to turn. We GIVE you somewhere to turn!
Early Diversifiers
Some brands heed the call to diversify their selling but are lost in the process. We are here to guide you, to help you, and if needed, to do it for you. We give you the benefit of our experience!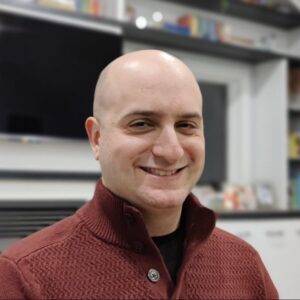 Rick Mirsky – Founder and CEO
Rick is a firm believer in diversification. He has been in the ecommerce industry for the past decade serving as Director of Ecommerce for various Ecommerce brands. His vast experience gives him unique insight into what ecommerce retailers look for when they scout for new brands to add to their product assortments. With his knowledge, skill, and insight Rick guides ecommerce brands onto the path to diversification.